Large choice of berths for rent or for "sale":
EXCLUSIVE MANAGEMENT!
- THE TOURIST PORT "PORTO TURISTICO MARINA UNO - LIGNANO RIVIERA"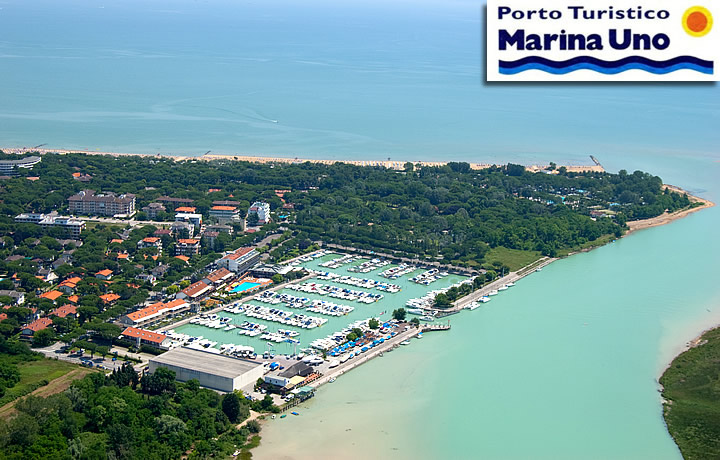 The tourist port Porto Turistico Marina Uno is situated in Lignano Sabbiadoro, in the district Riviera, in the delta of the river Tagliamento only 400 meters away from the sea.
Since 1990 the tourist port Marina Uno has been receiving the recognition of the "Bandiera blu d'Europa", the blue flag of Europe, for the large choice and the quality of the services offered to the skippers.

420 berths from 7 to 20 meters and numbered car parking.i.
Berths for boats in transit are available to skippers.
Drinking water, power access, restrooms, warm water showers, weather forecasts and night guard service.
Four-star-hotel with beauty center and restaurant, pool, original Italian restaurant, bar, fashion store for boating, diving school, newspaper stand, cigarette shop and rental boats.
- AT THE DARSENA PORTO VECCHIO - LIGNANO SABBIADORO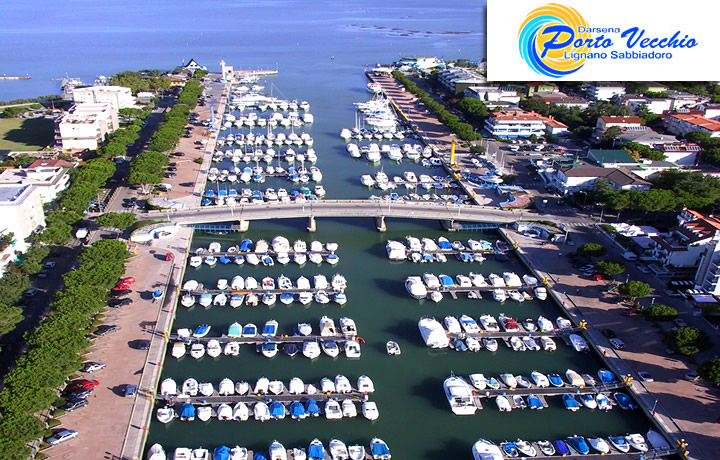 The Porto Vecchio, the old port, is situated in the historical part of Lignano Sabbiadoro.
The port was built as an airplane port of the military in the 30s and was recently renovated and has thus become a leading port, especially when it comes to technical services.
The port is the home of the fish cutter fleet, has a pier for motor boats, is the headquarter of the official port authority of the area and home of the sports club Tuna Club.
Drinking water, power, restrooms and warm water showers as well as private parking.
Fees for a berth at Porto Turistico Marina Uno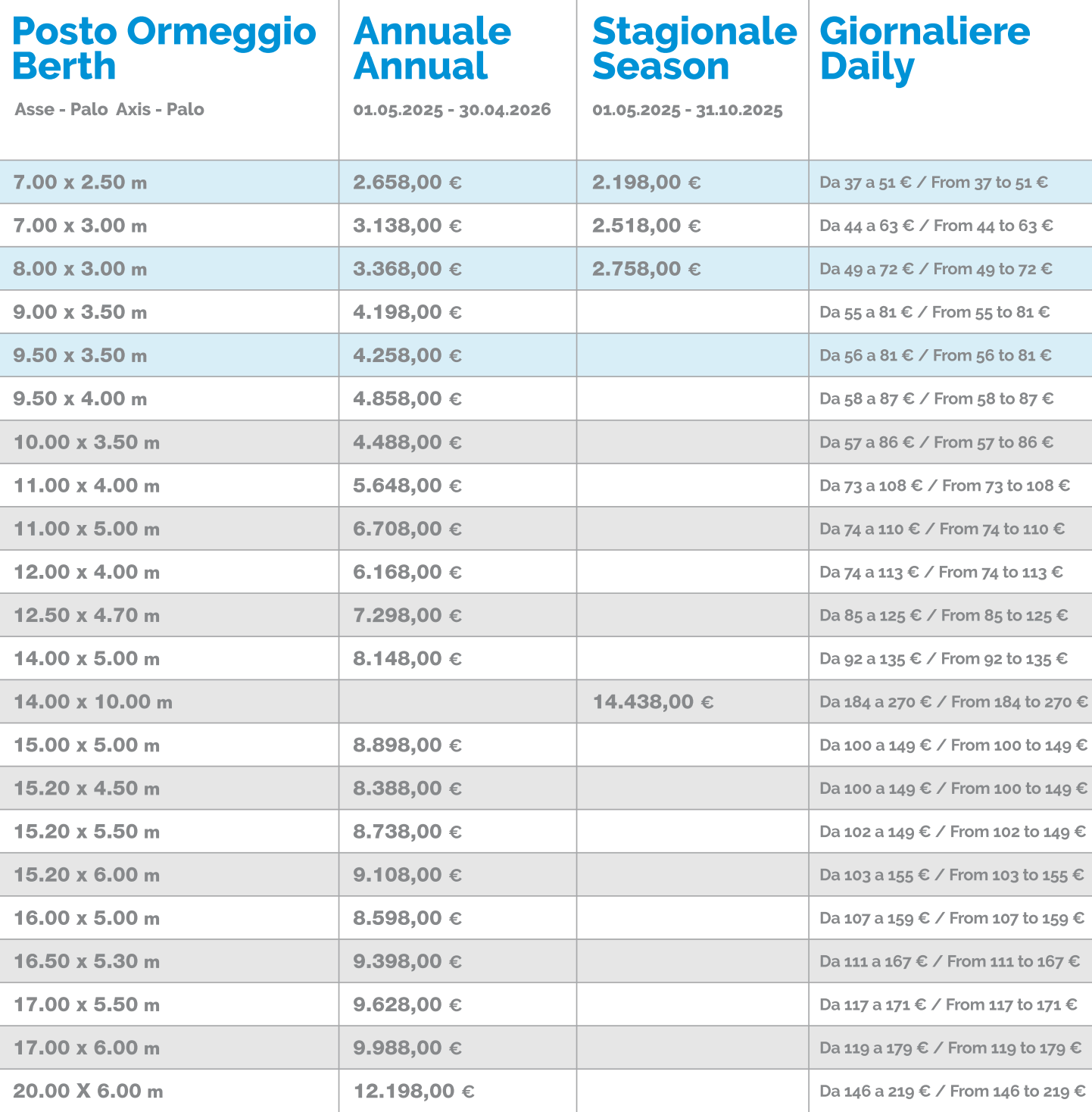 - Parking is included in the annual/seasonal fee.


Riductions:
- winter-day fee (01.10 - 30.04) reduction 50%
VAT included

New fee listings cancel the preceding one

Important notice
Prepayment mandatory. The periods of daily rate will be charged overdrafts or the application of the moorage agreement subject to availability of seat.
Reservations are possible with the payment of the deposit equal to 1/3 of the total. The balance must be paid by 31-03-2021.
Mooring prices included: port management expenses, the use of swimmingpool, showers, toilets, electricity, water, washing machines and dryers machines, Wi-Fi.